 BUSINESS PROCESS OPTIMISATION WITH SAP CONSULTING BUSINESS PROCESS OPTIMISATION WITH SAP CONSULTING
CONSULTATION FOR SAP APPLICATION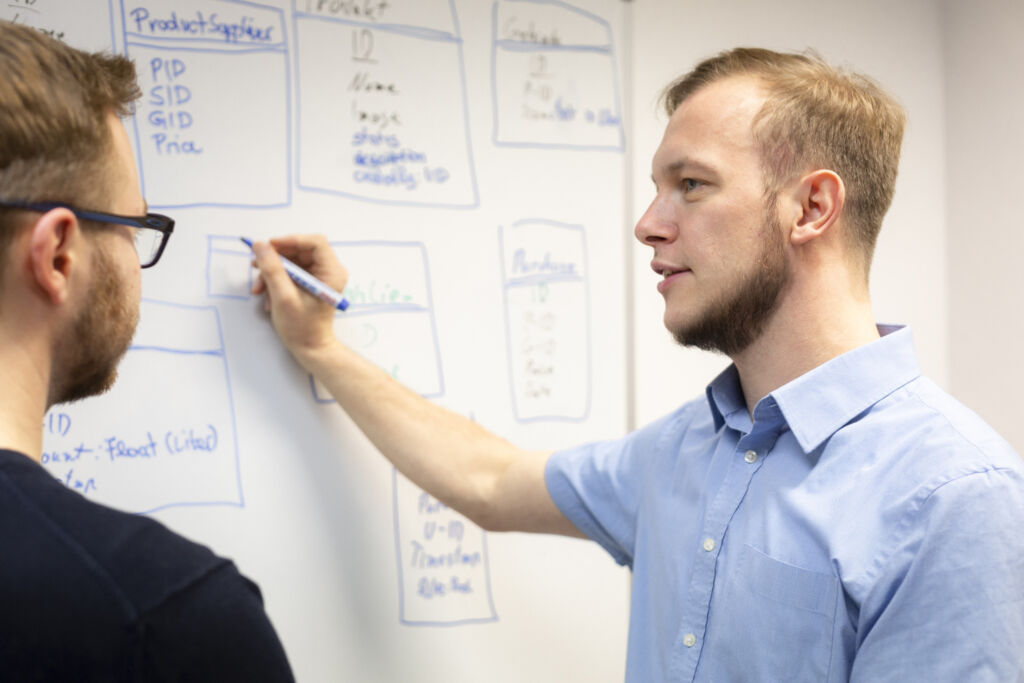 Do you encounter problems with your SAP system or suspect that your system could be even more efficient? Our experienced SAP consultants work with you to uncover the causes and discuss possible approaches to a customised solution. Then, our SAP development team either implements these in the SAP standard or develops an individual solution for you and makes it available for its long-term use.
In order to minimise downtimes during operation and optimise workflows, we work with you to develop a sophisticated test management system tailored to your SAP system. To ensure the functionality of your SAP software and to detect errors at an early stage, we support you in the planning, execution and subsequent review of test cases. The SAP Solution Manager offers a wide range of applications to minimise the risk of failure.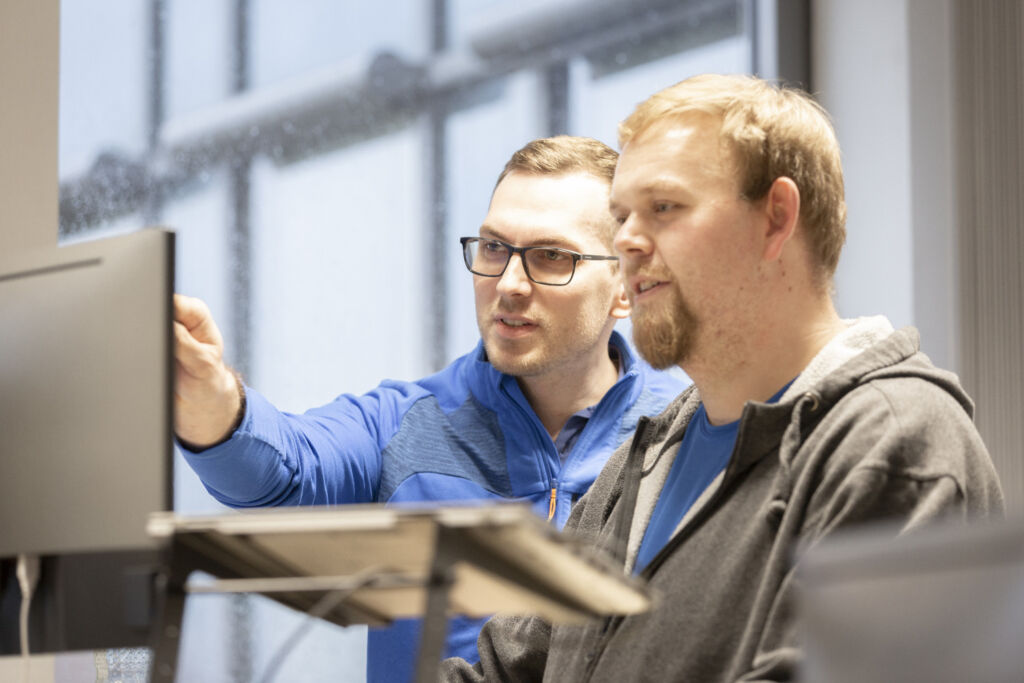 Our consultants are there to help you optimise your business processes in the SAP system. Hence, our extensive experience with SAP ERP and SAP S/4HANA enables us to cover all modules across the board.
These include:
Enterprise Asset Management
SETUP OF MODEL ENVIRONMENTS
As a provider of training environments and training courses, we have extensive experience in setting up model environments. Our specially built model environment for SAP S/4HANA is based on the fictitious bicycle manufacturer Otto Bikes. This training system is ideal for teaching complex business processes in theory and practice for both SAP beginners and advanced SAP users.
We are also happy to work with you to create your own model environment that is precisely tailored to your requirements and needs. These can be used as a learning environment or as a demo system, as desired.