BRIGHTS LEARNING GERMANY:
Training Lateral Entrants to Become SAP IT Consultants
GOAL
IT consultants ready for immediate employment
THE CUSTOMER
The Academic Work Academy is a concept by Academic Work and the learning provider Brights, which combines recruiting and targeted professional qualification. Academic Work covers the entire recruiting process and Brights provides a training platform for career changers.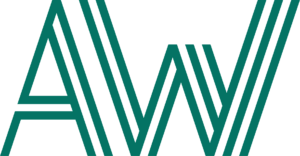 THE OBJECTIVE
Academic Work's customers have very specific requirements for the profiles of their future employees. Since these are difficult to find on the labour market, Academic Work looks for lateral entrants with the appropriate skills. In the area of SAP, these are passed on to us for intensive training with the aim of training IT consultants who are ready to work immediately

THE PROJECT
Academic Work specifically looked for certain combinations of hard and soft skills when selecting potential employees. After the assessment centre, suitable candidates were transferred to our intensive SAP training. In the preparation of the three-month training, we defined detailed learning outcomes together with Brights and their customer Capgemini. On this basis, we created individual training plans for each participant. For the implementation, we have a pool of trainers consisting of our own trainers and trainers from our partners. With our SAP model company Otto Bikes, we have our own training environment with which we can teach the entire portfolio of SAP technologies in practice. In addition, we also teach all the necessary soft skills.
We ensure compliance with the Learning Outcomes through a strict training plan with daily defined learning objectives and close monitoring and continuous review of individual performance. If necessary, we conduct additional individual SAP training. All training takes place online. In order to maintain the necessary close contact with the participants, our trainers are permanently available on the learning platform provided by Brights – also for topics outside the curriculum.
THE HIGHLIGHTS
In contrast to the SAP training courses that we normally conduct for our customers, our intensive SAP training courses have defined objectives for the training of each participant down to the smallest detail. The end customer should be able to use the future employees immediately, without any training in SAP. On the one hand, this requires strict control over the learning progress. In addition, the mixture of group and individual training requires a broad set of pedagogical skills on the part of our trainers.
On the other hand, we have created training materials specifically for this client and tailored to each participant. Many clients benefit from our out-of-the-box training materials from a financial point of view, but also in terms of a desired broader flexibility of the people to be trained. However, this usually means a delay for the actual deployment of the new employees, as they first have to orientate themselves in the company, which should be avoided in this project
FURTHER REFERENCE STORIES